Square Metre of Hell
Trapped inside Hong Kong's coffin homes
Poverty, in the world's most expensive city for living, means having hardly any space. With Hong Kong property and rental prices skyrocketing, tens of thousands of local people have no few residential options other than squeezing into bleak and tiny cupboard sized apartments known as cage houses and coffin homes.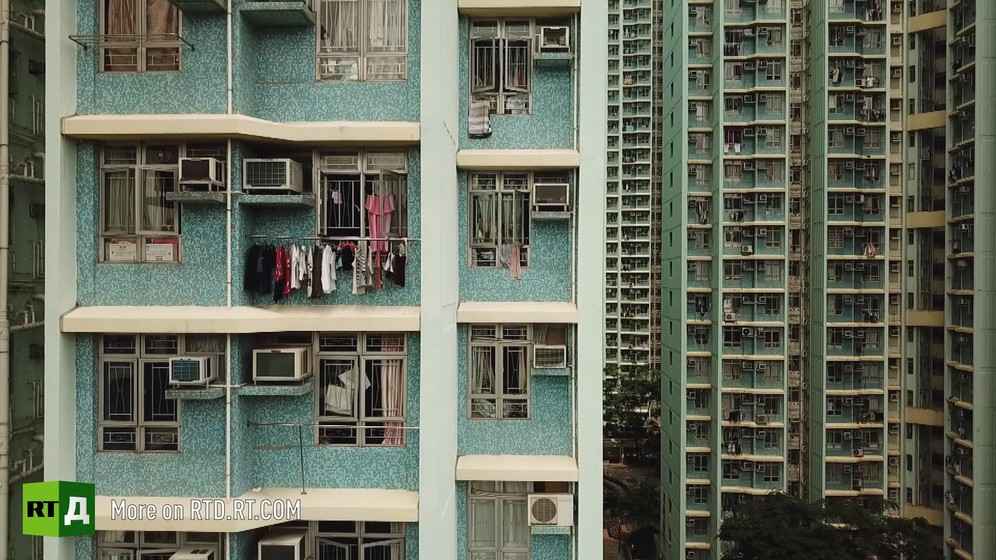 Hong Kong is known for its dense skyline teeming with skyscrapers.
Tenants are forced to exist in squalid, cluttered cubicles, where kitchen, bathroom and sleeping spaces are cramped into just five square metres. Others face even grimmer living conditions: their homes are confined to sleeping compartments separated from dozens of shared room neighbours by no more than a wooden plank or wire mesh.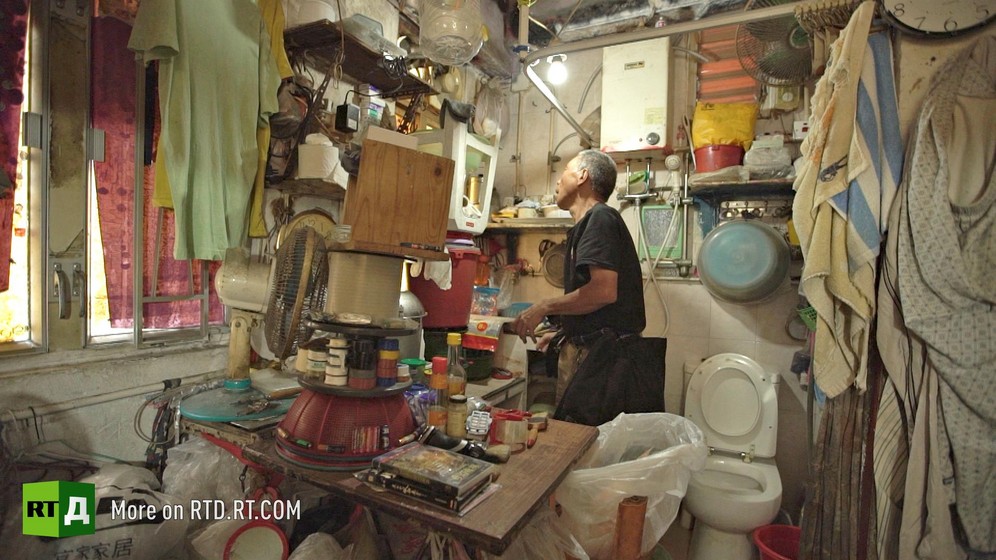 Chu Pan Fei, 67, shows the tiny apartment that's been his home for almost 40 years.
Many of coffin home residents spend years waiting for public housing that never materialises. Others end up sleeping in 24-hour McDonald's restaurants, even if they have jobs.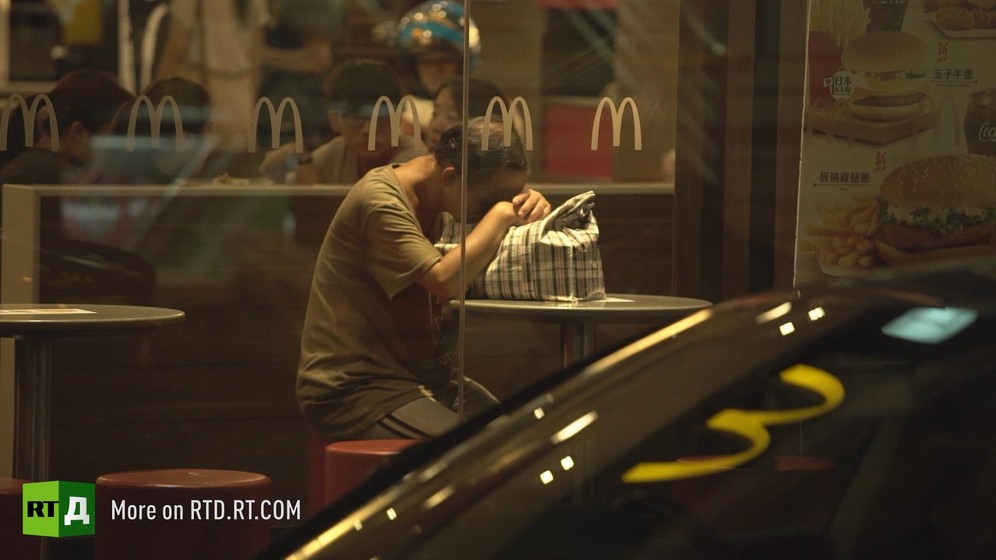 Many Hongkongers spend their nights in fast food joints, and the number of 'McRefugees', is rising.
RTD travels to Hong Kong for an inside view of the housing crisis, as seen through the eyes of an elderly waste collector, a street vendor, a Filipino dishwasher and an unemployed man. They invite you to view their shockingly cramped dwellings and share their stories.
Published: 21 April 2020 18:13